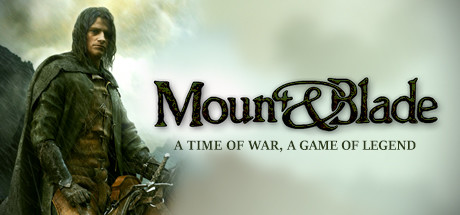 Game: "Mount & Blade", "Mount & Blade: WarBand", "Mount & Blade: Napoleonic Wars", "Mount & Blade: Viking Conquest" and "Mount & Blade With Fire & Sword".
Platform: Steam
Genre: RPG, Action, Strategy, Open World
Description:
Calradia is a land at war, offering great riches and even greater dangers to adventurers and mercenaries that flock to shed their blood on its soil. With courage and a strong sword, an unknown stranger can make a name as a warrior. Free-form sand-box gameplay.
Original price: £34.99
Discounted price: £6.99
Offer expires: 14th October 2019
Link: https://store.steampowered.com/sub/50292/
Enjoy.