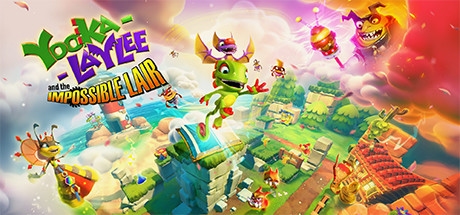 Yooka-Laylee and the Impossible Lair is an adventure platformer game which is currently free on Epic Games, until the 1st January 2020 at 16:00 GMT.
Description:
Yooka and Laylee return for a platform hybrid adventure

Yooka & Laylee are back in a brand-new platform adventure from Playtonic Games! With their arch-nemesis Capital B up to no good, the buddy duo needs to spring into action once again to save the day.

To thwart his evil plan of using a "Hivemind" device to enslave an entire kingdom of bees, our heroes need to take the fight to Capital B's "Impossible" Lair.

Things look tough, but with the help of Queen Phoebee and her Royal Beettalion, Yooka and Laylee might just have a chance!
Link:

Enjoy.