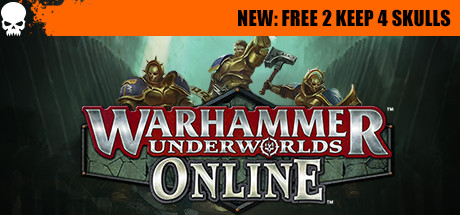 Hello!
Warhammer Underworlds: Online is free to own forever on Steam. As long as you grab a copy before the 7th June. Some of the DLCs for the game are also discounted.
Thanks go to Helena for sharing via WeMod's Discord server.
---
Short Description:
Lead your fighters to Glory in the ultimate PvP dice-and-cards strategy combat game. Warhammer Underworlds: Online pits mighty warbands against one another in an eternal battle for glory in the realms of the Age of Sigmar.
---
---
Note: As this is a server-sided PvP game, there will not be a WeMod trainer for it.
---
Enjoy.