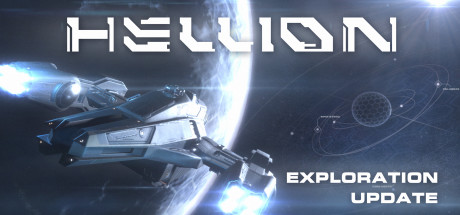 The developers behind the game HELLION have disbanded. They are giving their space exploration game away for free until the 30th March, after which it will not be possible to get this game anymore.
---
Description:
After a century in cryosleep you find yourself stranded amidst the ruins of mankind's first interstellar colony. Explore derelict ships and stations and harvest raw resources in search of air, fuel and other equipment. Or loot and pillage what you need from other survivors. The choice is yours!
Click here to get this game for free from Steam.
---
Click here for the official announcement from the game's former developers regarding why this is free

Dear survivors,

This is the last official announcement by Zero Gravity, since the team has already been disbanded. This is what happens with Hellion:

The game will be free for download on Steam from March 27, 10AM (PT) until March 30, 10 AM (PT).

After that, it will be no longer available for purchase.

You will still be able to play Hellion.

We'll keep the main server online.

We'll keep official servers EU West and US West online (two instances of each).

Community servers will stay alive, and the new ones can be added at any time in the future.

Single player mode will stay available.

We have received a lot of support from players during the past couple of months. And we want to thank you all. These measures are meant for Hellion to stay alive since you enjoy playing it.

We'd like to give a huge shoutout to Hellion moderators who have been volunteering in managing the Hellion community and the official servers. Thank you so much team!

Big thanks to Nitrado for providing us with official Hellion servers!

And to you all out there in space - thank you for these wonderful years trying together with us to make a super special space experience that still can't be found anywhere else. It was a blast!

Stay safe,
Zero Gravity

Link: https://store.steampowered.com/newshub/app/588210/view/1840223680987122277