Hello!
To celebrate the anniversary of Horizon Forbidden West, the developer is giving away a collection of limited-edition cosmetic avatars to Playstation gamers.
The expiry date to claim these cosmetics, if any, is not clear.
---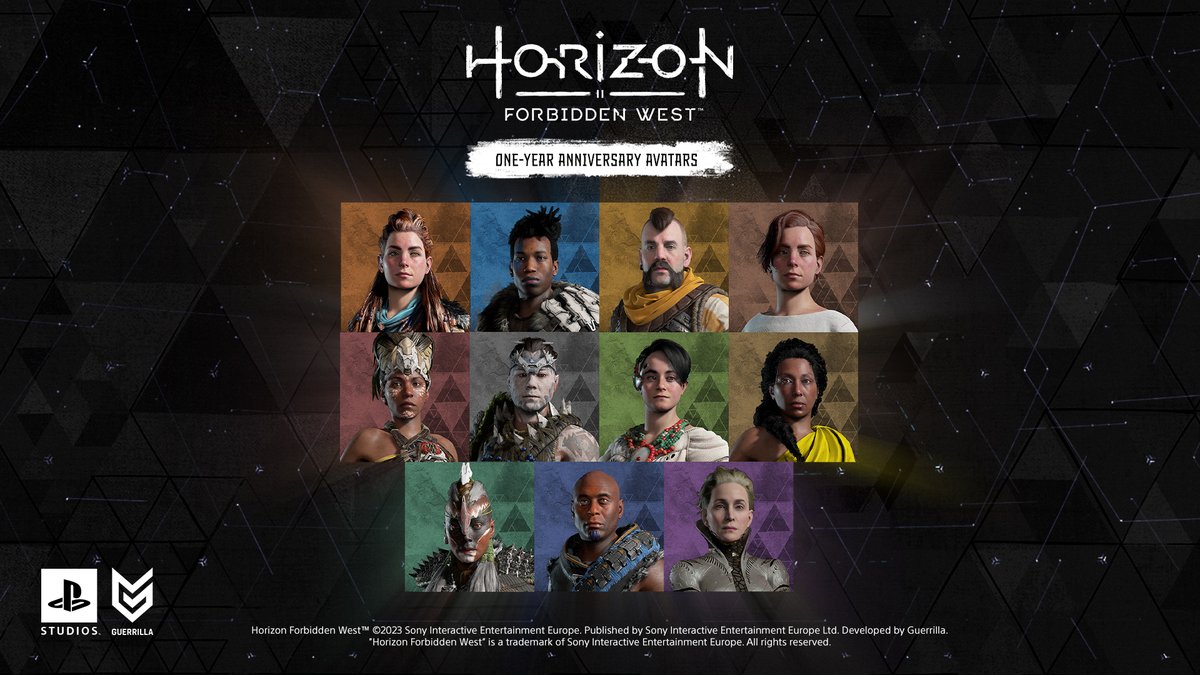 ---
Redeem Your Free Avatars
Use the relevant code, depending on your geographical region. They can be redeemed on the Playstation website (log in and click your current avatar), or via the Store on the Playstation console.
Europe, Mid-East, & Africa (EMEA): B2B9-X5NK-494R
Americas: G7XK-TNNR-NPLL
Japan: H7LG-45N4-BNKE
Korea: E5AQ-H8N6-EFQQ
Rest of Asia: 2QHR-8QN2-BQ2C
---
Oceania
Note to people in the Oceania region - Australia, New Zealand, etc - according to the game's developer, Australia/NZ is apparently in Europe.
, so use the EMEA code.
---
"Okay cool, but where's the code for Xbox / Switch / Etc players?!"
There isn't one. The game is currently exclusive to Playstation.
---
Developer's announcement: https://twitter.com/Guerrilla/status/1626614474470789120.