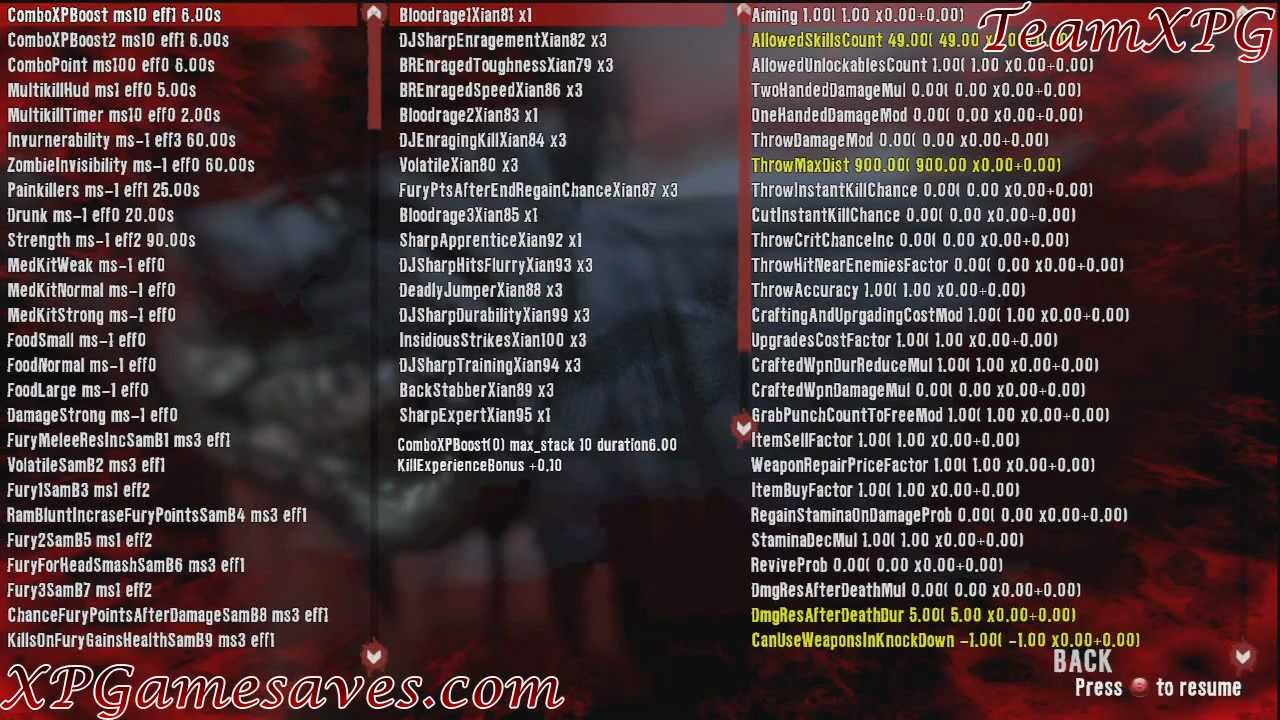 Rip game from the GOD package using GOD2ISO then extract with Xbox360ISOExtract
Replace Data0.pak in folder \Di\
Download : MEGAUPLOAD - The leading online storage and file delivery service
Moved to normal forums due to certain members not respecting that we put our mods in premium first to support the site
!!!FULL DEVELOPER ACCESS!!!
Hold LT and RT on main menu to choose map
Press start to access the dev menu for cheats and anything you want
Modded Credits
These mods were made by TeamXPG for premium users on XPG.
Big props to Enigma, Thanks mate for giving us the knowledge of modding .
Massive shouts to Bullet, Enigma, Splats, oldengineer, JSJA, BEZZA, bowlinhacker, Fierce Deity,
c0ma, pope420, slyfuldragon and all the guys at XPG.
And also like to welcome the newest member of TeamXPG, Bullet
Team XPG -
Caboose - ADDZ - FeralA9X - Jedimaster - madasahat - Bullet -
XPGamesaves.com