Hello fellow gamers!
A simulation and business management game called Cook, Serve, Delicious! 3?! is free to own forever.
As long as you claim your free copy of the game before 15:00 UTC on the 18th August.
---
Game Description:
Hit the road in this massive sequel to the million-selling Cook, Serve, Delicious! series as you travel across the United States to participate in the Iron Cook Foodtruck Championships with your trusty robot crew Whisk and Clever.

Set in the radically-changed war-torn America of 2042, play through an all new story-driven campaign where you cook hundreds of foods—including many brand new to the series—across hundreds of levels in a new gameplay structure that has been completely redesigned to deliver fast-paced action, or take it easy with the all new Chill Mode that can be toggled on or off at any time!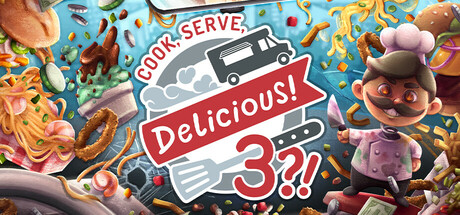 ---
Have fun, chef!