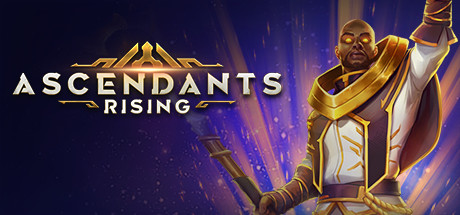 Hello!
A game called Ascendants Rising is being given away free via Steam keys.
The giveaway ends when 5,000 keys total have been claimed.
---
Game Description
Customization and diversity lie at the heart of ASCENDANTS Rising, a revolutionary, CO-OP Action-RPG where players team up, and battle their way across the Multiverse with Incarnates, powerful characters from across space and time. Whether you're playing as a Healer, Striker, or Protector, your unique Incarnate will be able to master countless combinations of abilities, as well as Artefacts: mighty weapons that can be infused and leveled up with an array of gems. With three game modes (Coliseum, Dungeons, & Raids), randomly generated bosses, and a story stretching across numerous themed worlds ranging from Medieval Fantasy, Lovecraftian Horror, Sci-Fi, as well as Urban Fantasy, there is always something new for you and your friends to experience. What will you encounter in the Multiverse?
Learn more about this game on Steam.
---
Get this game for free
Click here: SteelSeries Games

Click the "Get Key" button.
Log in or register when prompted.

Wait a few seconds for the website to make sure you're not a bot.
Hint: Some VPN services might be falsely identified as a botting attempt.

Your key will appear on screen.
Redeem it via Steam launcher or here: https://store.steampowered.com/account/registerkey
---
Enjoy!