How to Mod Your Fifa 12 Virtual Pro Stats
with Horizon
Notice: This tool is diamond only!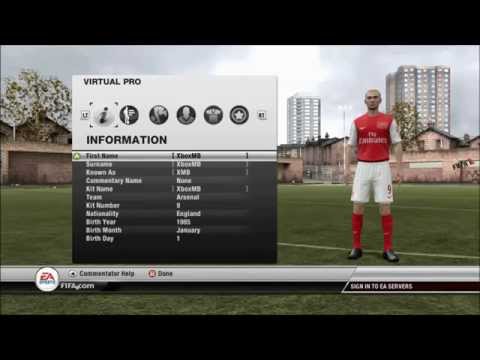 1.Move your Fifa 12 savegame from your HDD to a USB on your Xbox 360.
2.Plug in your USB to a Computer, and run Horizon. (Download Horizon here: xboxmb.com/horizon)
3.The device explorer should pop up, and look like this:
4.Open up the Games folder, then Fifa 12, the click on your save that you moved in Step 1 and click the 'mod' button.
5.The editor will open up and look like this:
6.Change the values to whatever you wish.
7.Click Save and then close.
8.Remove your USB from your computer, and plug it back into your Xbox 360.
9.Start Fifa 12, and check out your virtual pro stats!
If you have any problems at all with this tool or need help be sure to post on the thread and I will help you!
Got some Errors with the Tool? - Look here!
(These are error's I have caused myself to find out what can fix them)
[details=The index is outside the bounds of the array]Getting a error where it tell you the index is outside the bounds of the array?
(Currently working on a fix)
This can be caused very easily.
This will happen if the players height is above 6.7".
A fix to this can be done by going onto FIFA 12 and editing your virtual pro players height under 6.7".
After done, you file is easily moddable again!

[/details]
Found a Error yourself and don't know how to fix it?
Contact me on AIM and also upload your save for me.
AIM: itzelevatiionz2