its just a false positive dont worry about that
Why all this fuss about Unlimited Ammo, I get all my ammo in boxes or however it comes from the " ADMIN CHEATS (not Shouting) and store the Ammo in Boxes or Wardrobes, I have said it before I only use F1 to F8 on the Trainer, so I know if you use Admin Cheats you lose Achievements for that period you are playing the game. All I am saying this is Just a Tip to ease the frustration.
I'm having issues with the Zombies Don't Attack option. it doesn't work for me.
And the Unlimited Durability option destroys the chests durability.
Unlimited health still hurts my character. Dunno if you can die. But I can still take damage and that fudges the move speed etc. Is there a way to change it to the character to not take damage?
Could we get a fix for the F11 (Unlimited Durability) negatively affecting chests, cabinets, weapon racks, etc.?
Here's a video of this in action: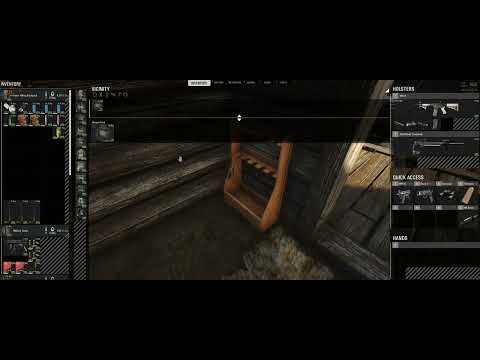 The SCUM cheats have been updated!
Changes:
Bug fixes and game compatibility improvements
Hi MrAntiFun
I have tried to Download the EAC for Scum, but it keeps telling me it has failed because it has a Virus.
I recently Downloaded an EAC for Tom Clancy's Wildlands with success, can you help with the Scum Eac issue?
Thanks
Big T Bear
What do you mean you are trying to download EAC?
When I click on Play in Wemod for Scum, it tells me I need to download the EAC launcher and to click on the link. When I download the EAC Launcher I get a message saying it has a virus and it stops the download.
Just launch the game from WeMod. You do not need to download the launcher.