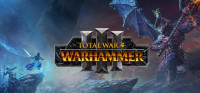 This is the official discussion topic of the
Total War: Warhammer III Trainer and Cheats
in the
WeMod app
. Please post any suggestions, bug reports, or praise that you may have for the cheats in here!
Download the trainer or find it in the WeMod app.
---
Trainer Options and Cheats:
1. Edit Money
2. Unlimited Movement
3. Restore Army Size
4. Max City Population Surplus
5. Max City Control
6. Unlock All Technologies
7. One Turn Technology
8. One Turn Construction
9. One Turn Recruit
10. Unlimited Health (In Battle)
11. Max Morale/Leadership
12. Unlimited Ammo
13. Unlimited Wind of Magic
14. Spells Instant Cooldown
15. Defense Multiplier
16. Edit Devotion
17. Edit Glory
18. Edit Skulls
19. Edit Infections
20. Edit Devotees
21. Edit Grimoires
22. Edit Souls
23. Edit Eye of The Gods
24. Edit Raw Materials
25. Edit Armaments
26. Edit Conclave Influence
27. Edit Labours
28. Lords & Heroes: Unlimited Exp
29. Lords & Heroes: Edit Skill Points
30. Drain AI Army Size
31. Empty Enemies Ammo
32. Empty Enemies Morale
33. Easy Kill
34. Damage Multiplier
35. Diplomacy Always Succeed
36. Set Game Speed

---
Screenshot: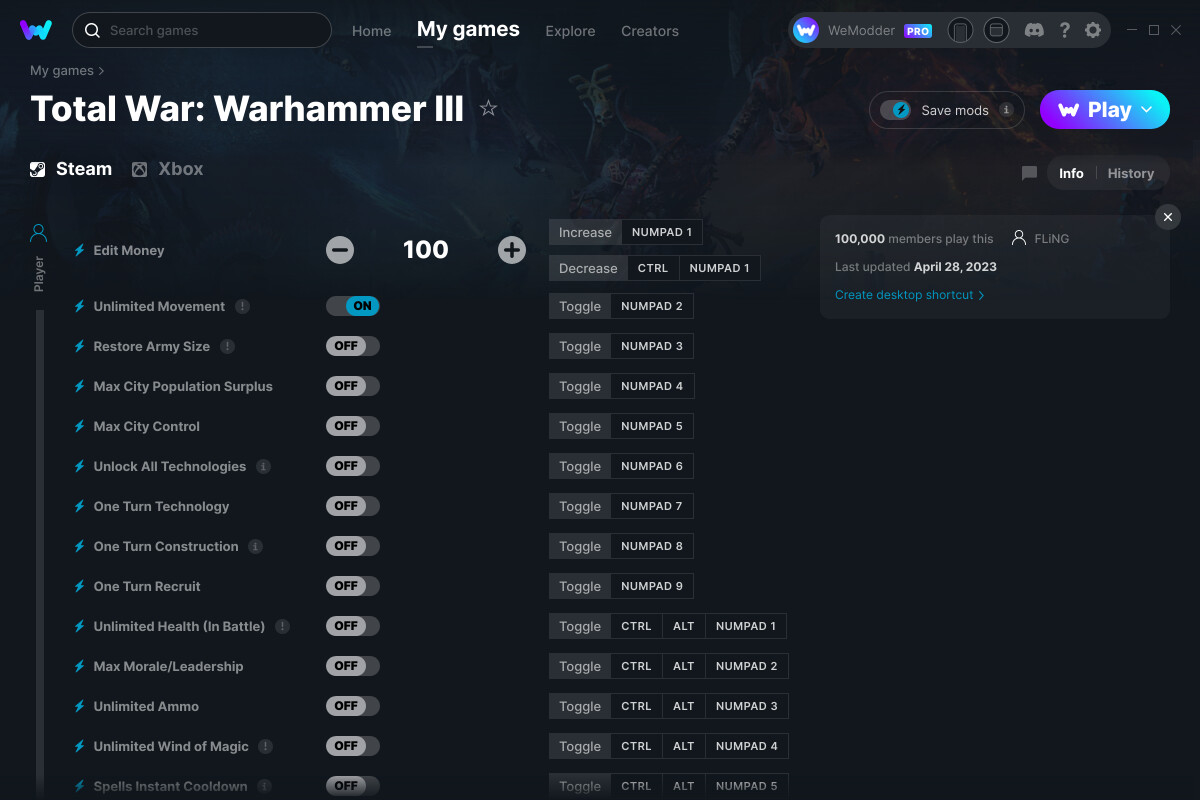 ---
Trainer Video: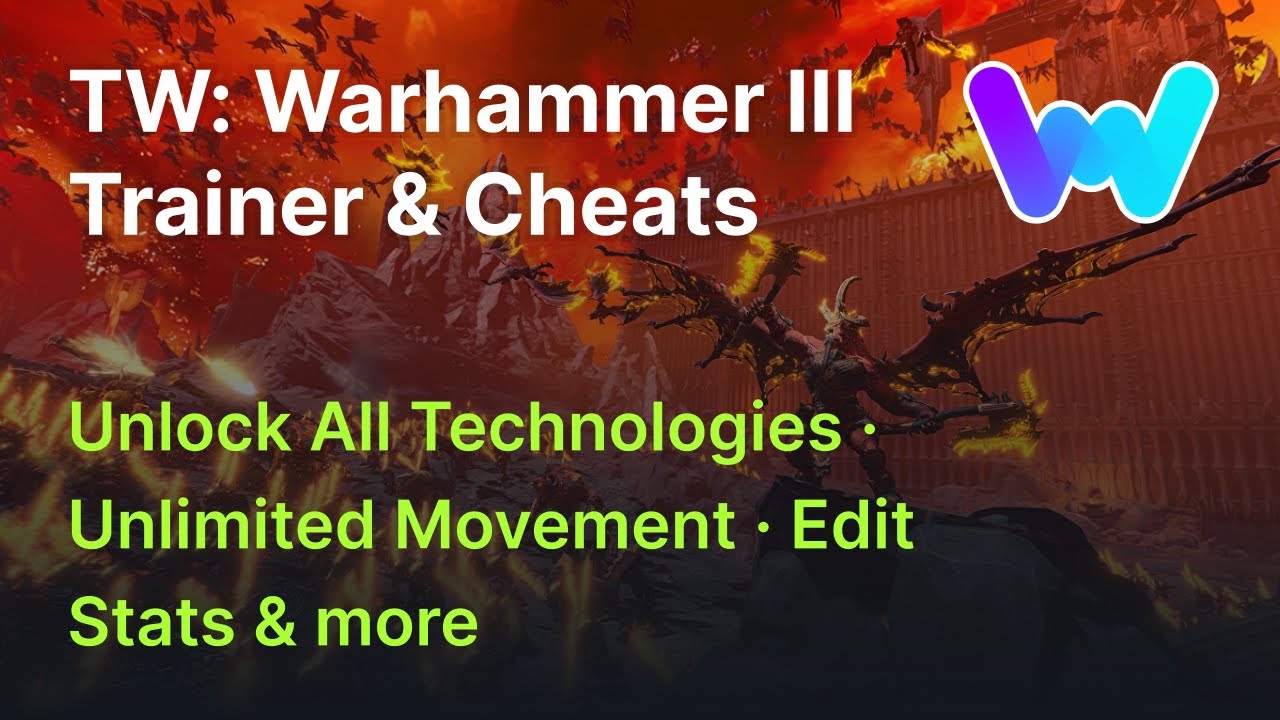 ---
Supported Game Versions:
We strive to keep our trainers up to date with the latest game versions. WeMod automatically detects which version you have installed and activates the mods accordingly. So there's no need to worry about which version of the game you have!
---
Updates and Changes:
02/17/2022
Started development

02/17/2022
Released trainer with 8 cheats

02/17/2022
Unlimited Movement cheat added
Restore Army Size cheat added
Max City Population Surplus cheat added
Max City Control cheat added
Unlock All Technologies cheat added
One Turn Technology cheat added
One Turn Construction cheat added
One Turn Recruit cheat added
Lords & Heroes: Unlimited Exp cheat added
Lords & Heroes: Edit Skill Points cheat added
Drain AI Army Size cheat added

03/09/2022
Unlimited Health (In Battle) cheat added
Max Morale cheat added
Unlimited Ammo cheat added
Unlimited Wind of Magic cheat added
Spells Instant Cooldown cheat added
Defense Multiplier cheat added
Empty Enemies Ammo cheat added
Empty Enemies Morale cheat added
Easy Kill cheat added
Damage Multiplier cheat added
Diplomacy Always Succeed cheat added

08/25/2022
Bug fixes and game compatibility improvements

08/30/2022
Bug fixes and game compatibility improvements

04/14/2023
Max Morale/Leadership cheat added

04/28/2023
Edit Souls cheat added
Edit Eye of The Gods cheat added
Edit Raw Materials cheat added
Edit Armaments cheat added
Edit Conclave Influence cheat added
Edit Labours cheat added
---
Like what you see?